Easy to use online shop software
Lowest price / highest quality shop software
Smartphone and tablet friendly
Available in 16 languages
High search engine ranking
93.7% customer satisfaction regarding support service
Sunday, 15 march 2015, 3:00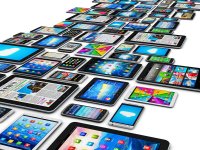 Our website has a new responsive layout.
From now on you can manage your online shop on your smartphone.
We also implemented a lot of visual improvements that will make it easier for you to manage your shop.
---
Thursday, 7 august 2014, 3:15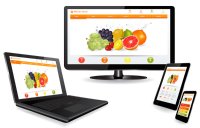 Last night we have implemented a big layout update to make our shops responsive. Responsive means your website looks good on every type of screen.
On one hand screens are getting smaller e.g. netbooks, tablets and mobile phones. On the other hand, the desktop screens are getting bigger and we use smart TV's and beamers.
To be able to support all these different devices, extra flexibility is needed. Responsive websites are "liquid" and spread the objects on the w...
---
Sunday, 13 july 2014, 2:00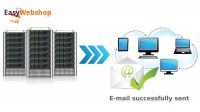 A number of important updates were implemented in our platform. It's possible that the operation of your shop is now somewhat different. You will have to personalize some settings in the new system.
Update shipping methods
The list with shipping methods was becoming very long. We have limited this to the four most important shipping methods. You can now add personalized shipping methods yourself.
For example: shipping with insurance, refrigerated tra...
---
Why
EasyWebshop.com

?
Most user friendly
Start your shop immediately, without complex installations or taking technical courses. EasyWebshop.com is web based, which means you can log in globally and manage your shop online.
Lots of possibilities
Our application is equipped with all possible options and modules, so you do not run into limitations as your shop grows. Try our software for free without obligations.
Easy checkout
The ordering process for your customers is simple and intuitive. So your customers do not encounter obstacles when ordering and you generate more sales.
Lowest price guaranteed
You already have a professional online store for € 14,95 per month, without transaction fees and without startup costs. This price includes everything, also the web hosting and a domain name. Updates are automatically carried out for you, without extra costs.
Suitable for the European market
EasyWebshop.com is developed in Belgium for the European market. You can accept all common European payment methods like PayPal, Visa/MasterCard, Bancontact, Maestro, iDEAL and Sofort.
Search engine optimized
Your shop is optimized for best results in Google and Bing. You can integrate social networks like Facebook, Twitter and Google+ with one click.
Beautiful layouts
Our shops have a clear navigation structure and are intuitive for your customers. You can design your own layout without programming knowledge.
Free customer service
Do you have a question? We're here to help! You can also send in suggestions for implementing new features.
You will get fast and professional support at the contact page.