EasyWebshop is expanding!
Friday, 16 May 2014, 15:30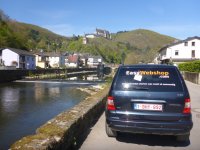 EasyWebshop keeps growing. To follow up on the constant growth, we have added new servers to the network.
To develop a strong network, we have placed our servers at different locations. A number of servers are located in a data center in Belgium. Our new servers have been placed in Luxembourg: a central location from which there is a high-speed internet connection with Western European countries such as France, the Netherlands, Germany and Great Britain.