Receive Bitcoin payments from now on
Monday, 25 November 2013, 15:20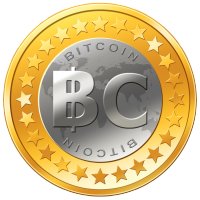 The digital currency Bitcoin has gained considerable popularity the past few months. More and more online shops are accepting this currency.
With EasyWebshop you can be the first to accept Bitcoins in your shop.
The main advantages of Bitcoin:
Low or non existent transaction fees
Open your shop for customers who only want to pay with Bitcoin
Protection against fraud: chargeback of Bitcoin payments is impossible
Fast international payments
Accepting Bitcoin payments is very simple and can be done in all our Professional and Business shops.
Navigate to Settings > Payment options
Select the payment method Bitcoin and enter your Bitcoin address

Click Save
Your customers can now pay with Bitcoins. Good luck with your sales!