Visit us on 19 and 20 March at the E-shop Expo in Brussels. Free entrance!
Tuesday, 11 March 2014, 13:30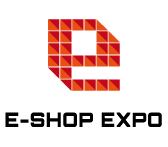 On Wednesday 19th and Thursday 20th of March you can visit us at E-Shop Expo in Tour & Taxis Brussels.
Entrance is free: you only need to register online.
We can help visitors in English, Spanish, German, French and Dutch.
You will also find many of our partners at the expo. This way you can ask all your questions to the different companies on the same day.
Last places for webshop course 4

Our webshop course takes place on Saturday, April 12th at hotel Tulip-Inn Antwerp. At the moment, the course is only provided in Dutch. Would you like to join? Please register here.
Thanks to our customers!
We would like to thank all our customers who have started their shop with us recently. It was a busy start of the new year: never before have so many new Professional and Business shops been created.
A notable trend is that we get more and more customers outside Belgium.