Unfortunately, this page is not available in your language. However, you can translate the page with Google Translate. This will likely cause translation errors.
Email and web mail

You have your own online store and domain name, for example www.myonlinestore.com. You want your customers to be able to contact you at info@myonlinestore.com. This appears more professional on a business card than a @gmail.com address.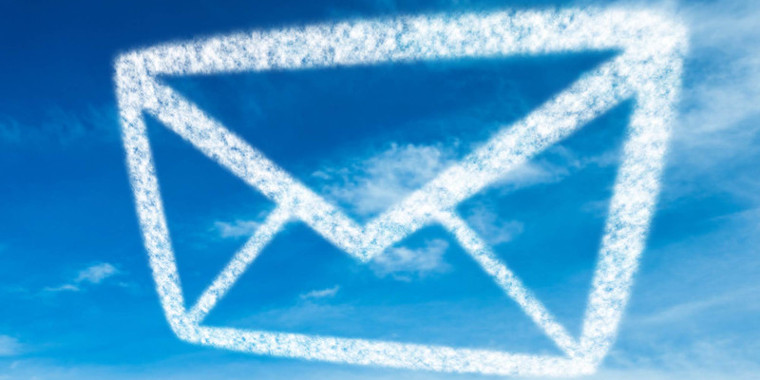 Navigate to Settings > Email settings. If Email settings is not listed in the menu, first adjust the user level to Advanced, at Settings > User experience level. In order to use email, you need to have:
your own domain name (.com, .eu, etc.)
the Basic, Professional or Business version
Mailbox
With a mailbox you can send and receive emails. Click Add to create a new mailbox. Please make sure to pick a safe password! For maximum security and accessibility, all emails are saved to redundant SSD disks and get a daily backup. You can create up to 100 mailboxes.
Click Webmail to open your mailbox in a web browser.
Click Technical details to configure your email client. This allows you to send and receive your emails through the email client on your PC, tablet or smartphone.
Click Configure to change your email address, password, or mailbox space.
Click Delete to delete the mailbox.
Email forward addresses
Email forward addresses (or email forwards) automatically forward emails to another email address. For example: all email to sales@myonlinestore.com gets forwarded to info@myonlinestore.com. Click Add to create a forward address. You can create up to 100 forward addresses.
For each forward address, you can enter up to five destinations.
In order to avoid spam, it is not possible to create a catch-all email address.
Webmail
You can adjust the language of the webmail interface at Settings > Preferences > User Interface > Language
You can change the appearance of the webmail interface to your liking at the same page under the section Interface skin. When you use webmail with your tablet or smartphone, you will automatically get a view that is optimized for your device.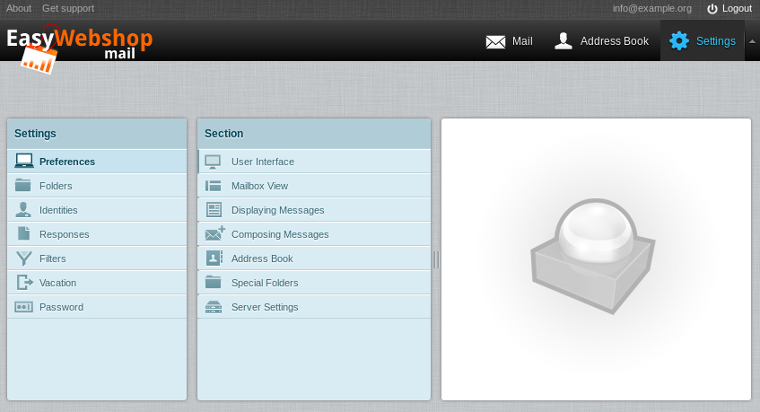 At Settings > Vacation you can set up an automatic reply for when you are away.
Spam and viruses
Unwanted email (spam or junkmail) gets automatically sent to the Junk folder.
It is not allowed to send spam and viruses. Our spamfilters will detect this automatically. If spam gets sent from your mailbox (for example because your account has been compromized), we will immediately block your mailbox for at least 10 working days. In order to protect your password, check your computer for viruses and never send somebody your password through email.
To prevent a spammer from sending large numbers of emails, outgoing email is limited to 50 messages per day.
How can I avoid unwanted email?
Check your PC for viruses and spyware
Alternatively, you could use a Mac or Linux operating system: these are less liable to get infected by viruses
Never publish your email address on a website
Choose a password that is hard to guess: this ensures your mailbox will not get hacked
Never open spam mails and never reply to them
Tips for configuring email clients
Please make sure to check the following settings:
Are the IMAP / SMTP servers correctly configured? (No POP3!)
Are the port numbers correctly configured?
Are the security settings (SSL/TLS) correctly configured?
Username = email address
We have added screenshots with previews: click the button Technical details. If it isn't working properly, please consult the help section of your email client or contact your IT distributor. Unfortunately, we cannot provide support for third party applications.